In my photo gallery of Adultcon 2010 in Los Angeles, I mentioned a product called the Intimate Body Pillow. The idea is that if you can't spend the night with a beautiful woman, you can snuggle with a pillow bearing the likeness of one. Intimate Body Pillows (makers of "sensual and classy bedroom decor") was so pumped about being mentioned on this site that it promised to send me two free pillows if I wrote a post exclusively about its product. I agreed to this bribe on one condition. One of the pillows must be custom-made with a photo of my choosing. The company agreed. That is why today there are two 52-by-21-inch body pillows occupying half my bed. One pillow is an incredibly sexy woman. The other is quite the opposite. More on that later.
For pillow No. 1 I chose the Alessandra1 model, pictured above. Like the other pillows available on the company's website, Alessandra1 is semi-nude, not naked. The company is building out another website for that. No biographical information is given, but I like to imagine that Alessandra1 is a sexy scientist who enjoys spontaneous sandwich-making and watching "The Wire." Like all of the Intimate Body Pillows, Alessandra1's front is made of smooth polyester-satin. The back is faux fur.
I will now answer the first question my friends who hear about the pillow always ask: No, there are no holes in the pillow. It is not a sex toy. Its form is that of a real body pillow. It is meant to be cuddled. The exterior is soft to the touch on both sides – surprisingly so. During a spooning session (I always practice due diligence) I found the pillow to be firm, but giving. Unlike a real woman, the weight of the pillow did not put my bottom arm to sleep. Also unlike a real woman, nothing I ever do will piss it off.
I tried to imagine a circumstance in which I would buy one of these pillows, and I could not. That said – they have value. The Intimate Body Pillow is a fun alternative to regular body pillows and a great way to mock the crushing loneliness of sleeping alone. The handcrafted pillows currently sell for $69.99.
The company offers eight female pillow covers at www.intimatebodypillows.com. For nudes, go to the NSFW site XXX Body Pillows. (Last I checked, it only offered a pillow of adult film actress Diamond Jackson, but there are plans to add more.) Intimate Body Pillows also sells male pillow covers at its brother site Hot BedMates. One of the Hot Bedmates (yeah, I looked) looks a little too much like Cleveland Cavaliers forward Anderson Varejao for my comfort, who in turn has always looked a little too much like Sideshow Bob for my comfort.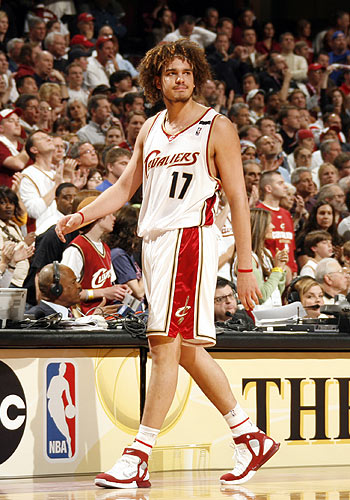 Now for the really fun stuff. Custom-made versions of the pillows are available at Custom Body Pillows. I had one made. I could have gone with a porn star, such as Sasha Grey. I also considered actress Jennifer Connelly and "Lost" star Evangeline Lilly or just going gonzo and putting Basement Horse on there. In the end I settled on a more personal choice: my friend and podcast producer Mike.
Much like The Howard Stern Show immortalized Jackie Martling with the Jackie Puppet, Mike's larger-than-life contributions to our show beg for similar treatment. His non-sequiturs and 75-year-old man lifestyle are the stuff of legend among our show's listeners. What I'm saying is the creation of this pillow is not my fault. It's Mike's. He made this happen by being who he is. From the moment I was given the option, I knew I had no option. Mike forced my hand. He was destined to be on this pillow the day he told our podcast audience that he used to fantasize about the teenage version of Webigail from "Ducktales."
The Intimate Body Pillow crew, led by JR Villaruz, did a great job Photoshopping and editing the pillow cover. I e-mailed a photo of Mike to Villaruz. Villaruz asked if I wanted a specific background for the pillow. Mike is constantly droning on and on about his stupid garden, so we placed Mike in a garden. Villaruz asked if I wanted any text on his shirt. "Part-Time Lover, Full-Time Gardener" was added to the shirt. I asked Villaruz to throw The Second Column podcast logo in the corner and his team did. (We plan to give away the pillow on the podcast.) Villaruz and his team nailed it.
So far the Mike Pillow has made an appearance at an improv show with my team Pangea, on The Second Column podcast, on The Second Column Facebook page and at a party we had last week, where this happened around 2 am. (Yes, that is Los from The Second Column podcast. We had to wrestle the pillow away from him.)
In addition to Los's late-night cuddling, Mike and I have discovered many practical uses for the Mike Pillow, as it is now known.
1. Protect our home from being burglarized again
2. Passenger for high-occupancy vehicle lane
3. Scare away gophers in Mike's stupid garden
The custom-made pillow idea looks like a winner. I can imagine people ordering pillows of celebrities, porn stars, husbands and wives and other loved ones who are serving overseas in the military, children, spouses who travel often or for long periods of time and, of course, friends you want to punk. The custom body pillow is being sold at an introductory rate of $89.99. Normally it is $119.99. Is that price high? Probably not. Never underestimate the purchasing power of a lonely woman looking to fill the empty space in her heart with something soft and squeezable that will make her friends go, "Awwwwwwwwwwww."
(Note: We talk about the Mike Pillow on this week's
Second Column podcast
, episode 133 "Plenty of Fish." If you have any ideas for how we should give away the Mike Pillow, feel free to leave them as a comment below.)