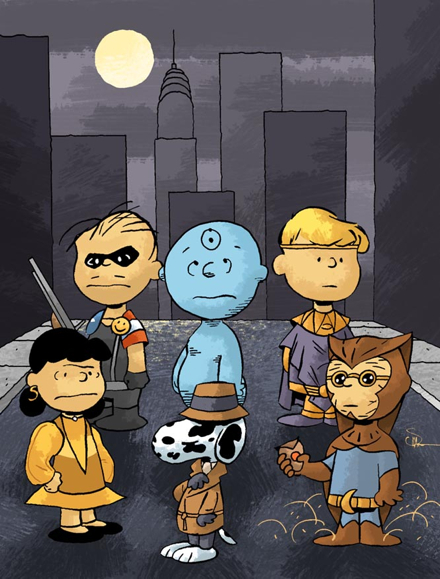 I would watch this version of The Watchmen. It would be the greatest movie of all time. Linus and Charlie Brown teaming up to win the Vietnam War. Pigpen and Lucy in a torrid love affair. Rorschsnoopy avenging the death of a little girl who was torn to pieces by dogs. Schroeder playing the piano. All set to a Vince Guaraldi score. Let's make this happen.
The artist who drew the cartoon has removed it from his site, so I snagged it from www.slashfilm.com
Thanks to my brother Dan, for passing this along.